Sound insulation
3.6 cm of innovation makes the difference between your way of perceiving
Built-in desk
There is enough work surface to work out your wildest ideas
Spotlights
Four adjustable spotlights give you individual lighting
Fans
Four quiet fans ensure a pleasant climate
Energy-efficient
The Cabb-In is energy-efficient thanks to its low energy consumption
Energy
A power outlet, USB-A and USB-C connection ensure that you are never without power
EXPERIENCE THE BENEFITS OF A QUIET OFFICE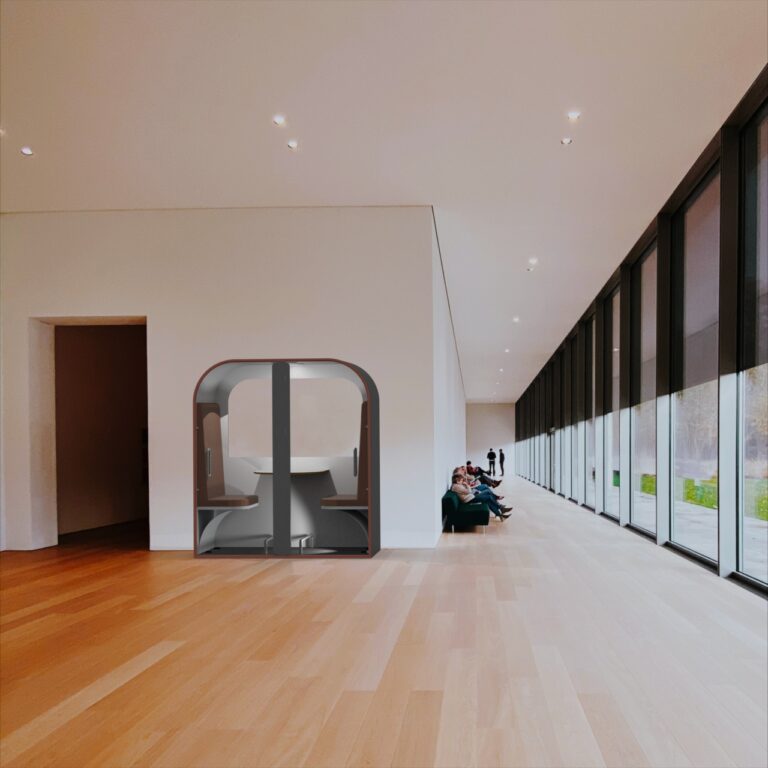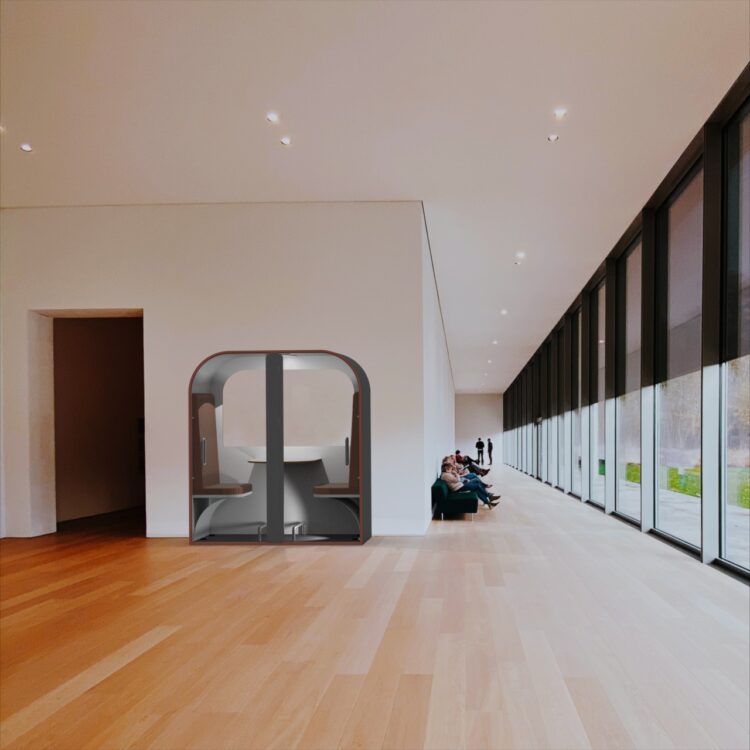 Single, yet connected
In the modern office space there is often little room to work in peace, where sometimes there is simply a need for it. Step into the Single quiet cubicle and experience the peace and productivity of your own mini-office, with a touch of train travel. The lockable glass door not only offers a modern look, but also keeps you connected to your surroundings, just like the scenery that glides by on a train ride. The Cabb-In measures H 225cm x W 217cm x D 106cm and weighs approximately 350 kilograms.
To make sure you can keep working worry-free, a power outlet and USB A and C ports are available to keep your devices charged. Moreover, the desk and monitor support is height adjustable, so you can create the ideal personalized workspace. Perfect for Skype, Zoom or Microsoft Teams meetings. The Single silence booth is custom made, allowing you to incorporate your corporate identity and logo for a professional look.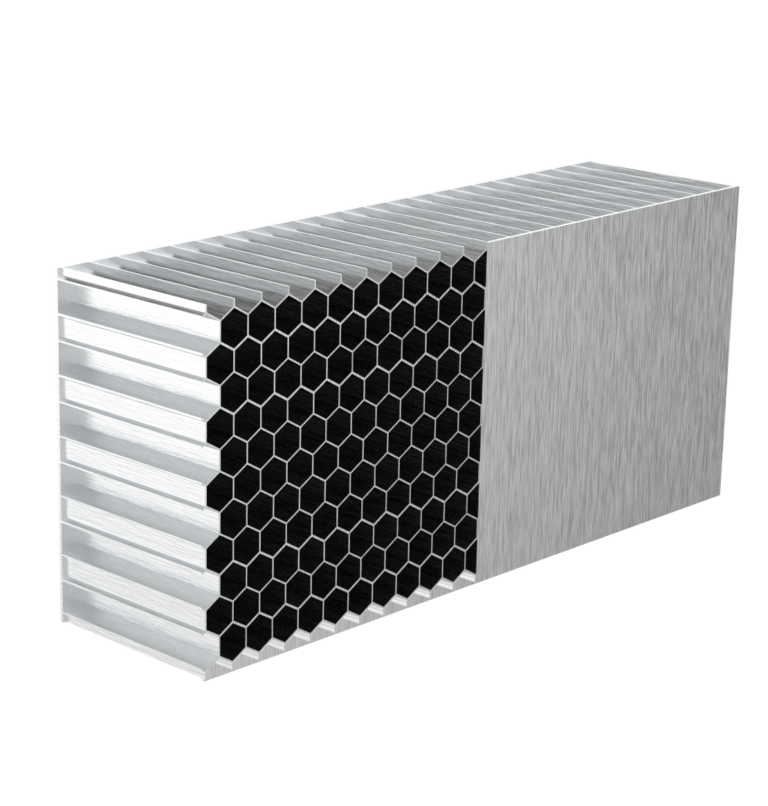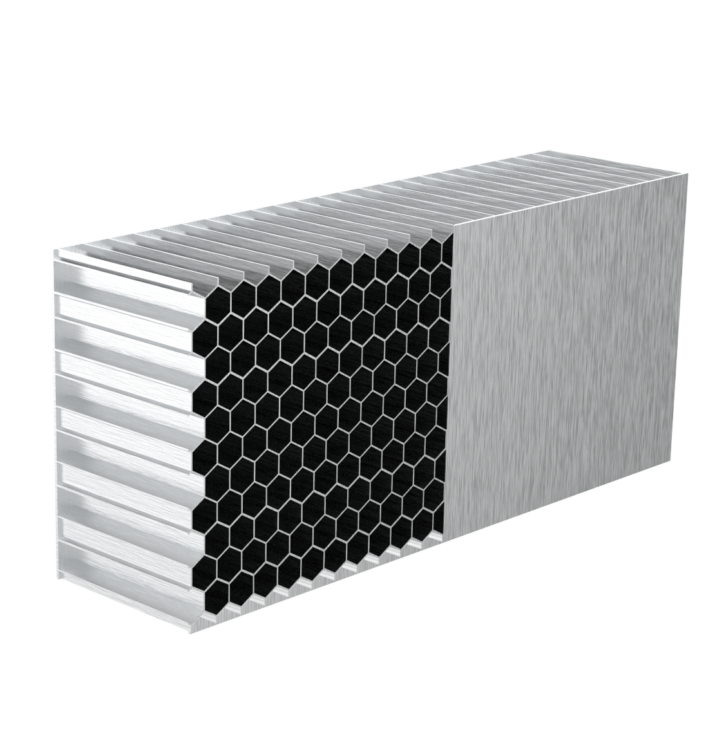 Discover the power of SMRTCOMB
The core structure of Cabb-In quiet booths is built from SMRTCOMB, an integral system based on lightweight aluminum honeycomb panels. This innovative system simplifies construction by taking an all-in-one Plug & Play approach, rather than stacking different layers.
This creates a flexible and durable base that can be easily adapted to changing needs. SMRTCOMB not only ensures cost efficiency, but also provides a solution that is multifunctional, adaptable and environmentally friendly.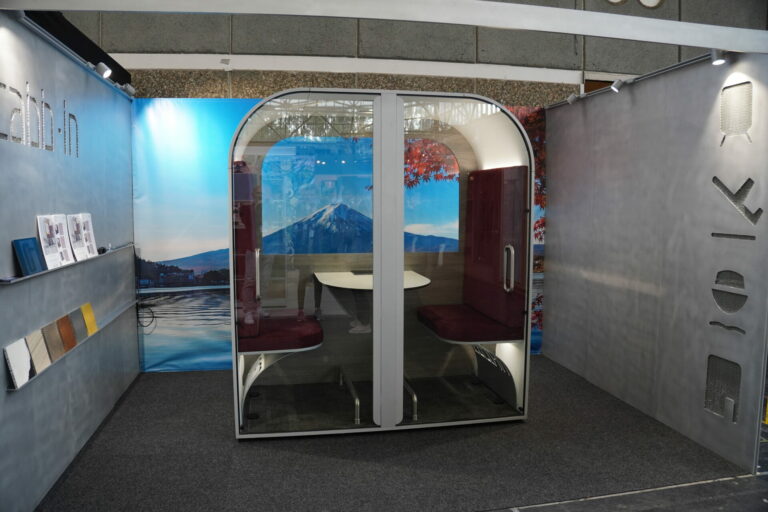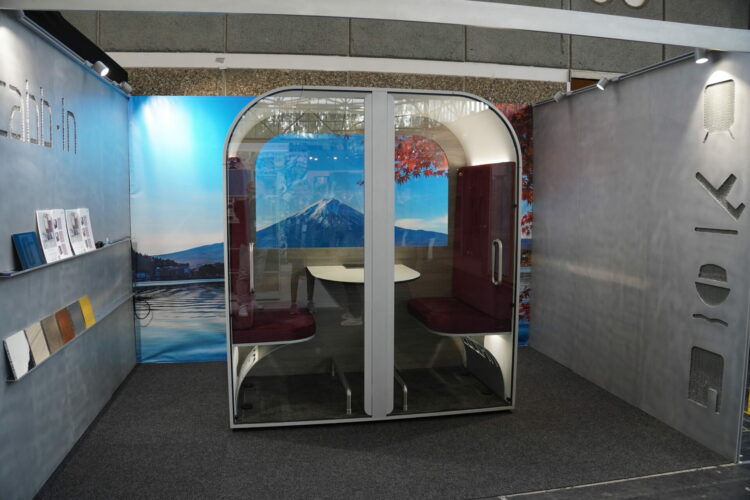 Durable and quality materials as a basis
Cabb-In manufactured in the Netherlands embodies quality. The basic material of SMRTCOMB, is made of European aluminum, which is 99% recyclable and produced sustainably. Other materials used such as glass, upholstery and carpet are also circular and sourced from Europe, minimizing material transport.
Water-based high-quality paint and tempered safety glass are used, and even the integrated table and upholstery are made from SMRTCOMB. The floor is finished with high-quality acoustic carpet, which consists of felt, woven vinyl and 70% recycled PET glass fiber. This results in a sustainable, versatile and environmentally conscious solution that excels in quality and design.
A stylish design with a touch of train travel experience
Unlike traditional office cubicles, Cabb-In stands out with its sleek, elegant design that brings a refreshing change. The design reflects the experience of a train ride, focusing on interaction and a relaxed atmosphere. This allows users to take a break from their immediate surroundings while remaining in the (office) environment.
Cabb-In values user input, allowing personalization and unique styles in the final design phase. With the intention of creating a work environment that is accessible, efficient and pleasant, soft, rounded shapes reminiscent of trains are integrated into the design, ranging from furniture to doors and even windows.
Cabb-In
EXPERIENCE
THE BENEFITS OF A
QUIET OFFICE
MODULAR
STYLE AND FEATURE
SUSTAINABLE
QUALITY
THE OPINION OF OTHERS
Our customers
" With the Cabb-In, I can call and Teamen quietly without taking my colleagues out of their concentration. The Cabb-In is also very comfortable during conversations. For example, you can lean or sit, light and oxygen is adjustable, and there is an electrical outlet. The fact that the cabin also looks nice is the icing on the cake."
-Petra van Stallen-Lommers , Account Director NOTOMATO
THE OPINION OF OTHERS
Our customers
" When I need to concentrate deeply and don't want to be distracted for a while, I often book a slot in the Cabb-In at our office. In this focus bubble, I can then close myself off from the world around me for a while and focus full attention on my work."
-Jules , MR MARVIS Amsterdam
THE OPINION OF OTHERS
Our customers
" Where noises and distractions are always lurking, the Cabb-in provides the perfect solution. We are very happy with this cubicle. It allows us to sit down somewhere else to make quiet calls, hold online meetings or just work in peace.
With us, the Cabb-in is in a very nice place. It is in a central area. Because of this, everyone can see it, including customers. This is not a disaster at all; its chic appearance makes it an accessory at our office.  In short, the Cabb-in is the ideal space to work or make phone calls in peace without being disturbed by ambient noise."
-Romy Goorman , Project Manager at Yooker Webdesign
THE OPINION OF OTHERS
Our customers
" In a lively office like ours, it's nice to have a place from time to time where you can do a video meeting – without background noise – or have a 1-on-1 conversation. In that, Cabb-In provides the perfect solution."
-Veronique , MR MARVIS Amsterdam




Step aboard our Cabb-In and don't miss any news.
Fill out the form.